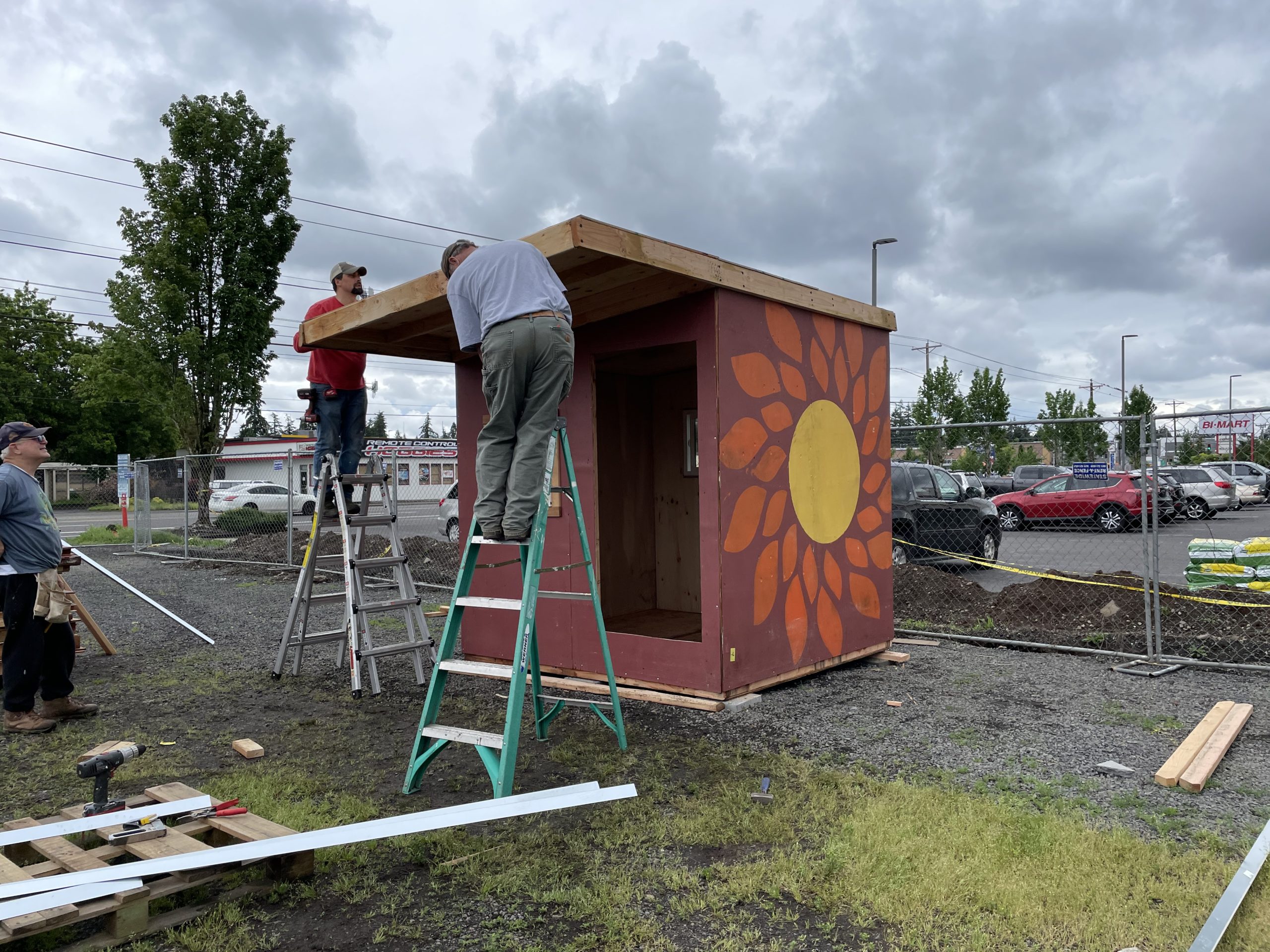 We are excited to announce that construction on the Parkrose Village is underway. Last Sunday, June 12th, we completed putting together our first pod! We are so grateful to Parkrose Community United Church of Christ and the surrounding neighborhoods for their incredible support. We also want to give a shoutout to all our amazing volunteer builders. You make all this possible!
We are planning another big work party this weekend, weather permitting, from 9am-12pm and 1pm-4pm on Saturday, June 19th and from 1pm-4pm on Sunday, June 20th. The focus of this party will be assembling pods, installing doors, and (if it is dry enough) adding peel-and-stick flooring, as well as painting the community service pod. We hope to see you there!
Sign up HERE to volunteer this weekend!