The goal of WeShine is to develop and operate welcoming, safe, and empowering transitional micro-villages in Portland neighborhoods for some of the most vulnerable individuals among our houseless population.
We seek to establish partnerships with property owners and neighborhoods, faith-based communities, local non-profits and businesses to create supportive temporary micro-villages that can be replicated throughout the metro area.
Support our GoFundMe Campaign!
Help Us Reduce Homelessness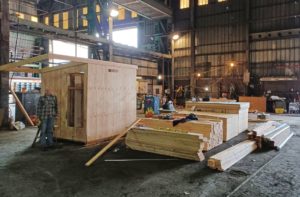 We are pleased to announce that WeShine is now an approved provider for Tri-County Supportive Housing Services, and we are beginning negotiations on a contract for development and operation of our villages! While there is still much to do, we
Read More »
It takes a village; that's why we're building one! We're raising money to benefit the non-profit WeShine (Welcoming, Empowering, Safe Habitation Initiative with Neighborhood Engagement). Our first village will be built and operated in partnership with the Parkrose Community United Church of
Read More »
These are the current (as of November 2021) WeShine prototype pod and village designs – designed by architect Francis McBride. These designs are evolving as
Read More »
Profiles of people in the WeShine community
Meet Jenn Coon, Peer Support Specialist, Blanchet House, WeShine board member