Villager Voices: Healing from Houselessness
"Coming to WeShine Village definitely saved my life."
Listen to Runa tell her own poignant story of how she is on the path to healing, and hear more about the Tiny Home Movement as a model for providing safe, transitional shelter.
Punching Above Their Weight: Tiny Homes Provide some Big Opportunities
KLCC (Lane Community College public radio)
Runa's interview starts at 40:05
Note: References to suicidal ideations and hospitalization
It's an inspiring thing to witness transformation; to watch someone rise from a seemingly hopeless situation and become a beacon of hope for others. At WeShine, we not only see this transformation, but we actively nurture it within our tiny-home villages. Today, I'd like to share a story with you – a story of resilience, leadership, and transformation.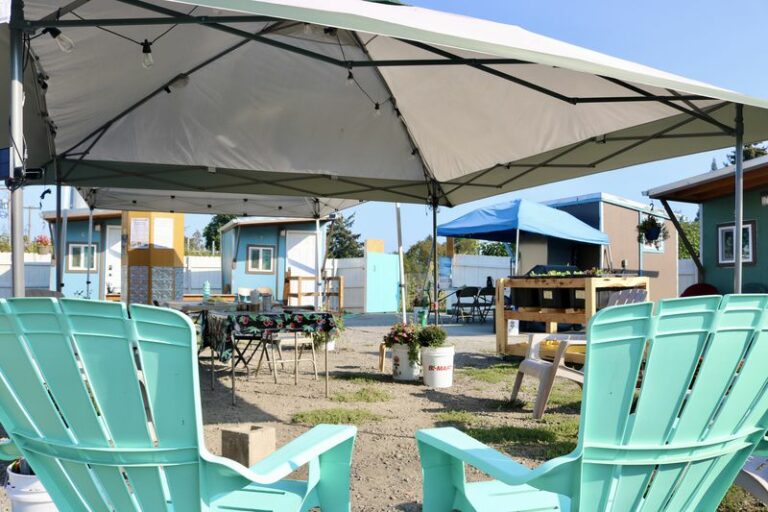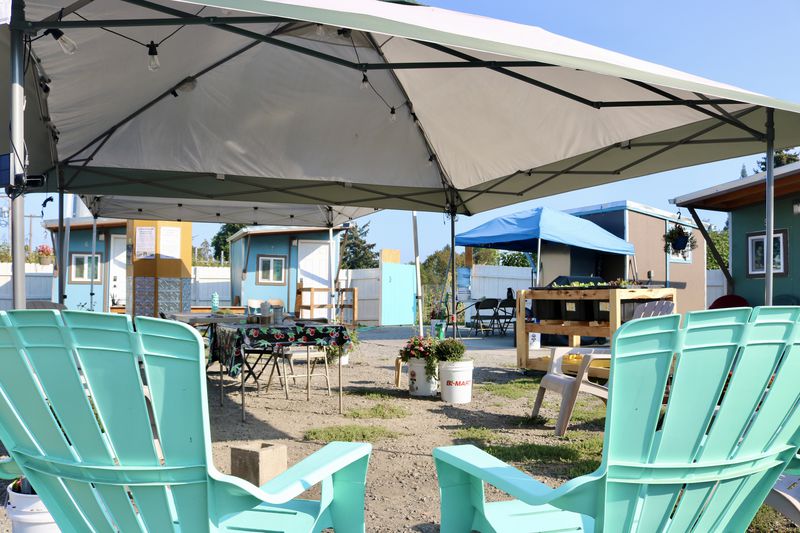 When Runa arrived at our Parkrose Community village 10 months ago, she was a soul grappling with deep wounds, some from a heartbreak and others from her gender transition. After a challenging psychiatric hospitalization, it would have been easy to imagine Runa needing extended periods to find her footing again.
Almost immediately, her innate leadership and deep sense of empathy emerged. She became a bridge between villagers, skillfully de-escalating conflicts and co-facilitating weekly village council meetings. Instead of merely seeking support, Runa started to give it – generously and unconditionally.
With the stability and sense of community that Parkrose offered, Runa quickly stabilized her medications and therapy routine. Soon after, she took on the role of a WeShine ambassador. Welcoming tour groups, joining internal and external committees, Runa has become the embodiment of the change and hope we aim to foster.
And now, Runa is taking another step, transitioning her life's journey into a role where she can support others. She has made a goal for herself to become a certified Peer Support Specialist, hoping to guide others just as she was guided.
Runa's story isn't just about her. It's about every individual who seeks refuge at WeShine, and it's about what the power of a community can truly achieve. Every tiny home we build, every community we nurture, is a testament to the transformative power of human connection and hope.
Your support has made stories like Runa's possible. And with your continued partnership, we can create countless more tales of triumph and transformation. If you believe, like we do, in the power of community and change, please consider making a donation today. Every contribution, big or small, will help us shine a light on those who need it the most.
Together, we can ensure that every individual finds their way to shine.